Mark (Age 48) – 
I recently finished Rob's 6 week challenge with some pretty good results, though this did take quite a lot of effort.
The first thing I done was to cut down (almost out) my alcohol intake and cut out snacking. The other major thing was to increase my exercise regime quite considerably, up to 6 days a week.
This I done by increasing my boot camp sessions with Rob and doing a bit at home by myself, the boot camp sessions offer a great variety of exercises in an outdoor setting which is great.
It was tough going at times but it was worth the effort when you climb back on Rob's super scales and he deciphers the results explaining what everything means in a way you can understand.
Thanks Rob!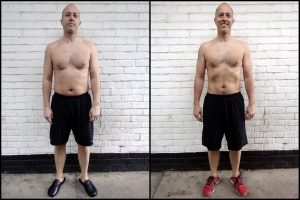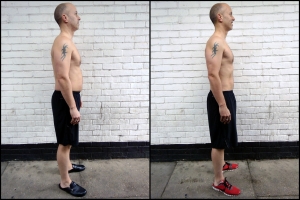 Lost 4.3kg in Weight

Lost 2.5% Body Fat

Lost 7cm from Waist